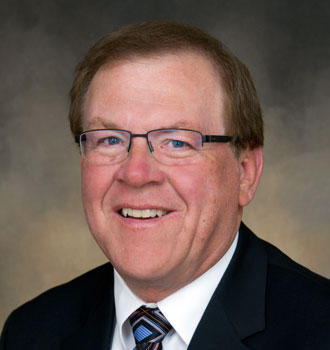 Gary Peters
CPA, Partner
Gary graduated from the University of Nebraska College of Business Administration in 1976 and started his career with Deloitte & Touche, a Big Four accounting firm in Omaha, Nebraska. He moved to Spencer and joined Winther, Stave & Co., LLP in 1978 as a staff accountant.
Gary became a partner in 1984 and is now the Firm's senior partner and has been the partner in charge of the Tax Department since 1984. His specialties within the Firm include the preparation of, planning for, and consultations related to business, individual, and fiduciary taxes, retirement planning, assistance in acquiring and selling businesses, mergers and acquisitions, wealth accumulation planning, and general client business consultations. He has assisted in the negotiation and structure in over $450 million of asset and stock purchases and sales for his clients. He is also responsible for the Firm's monthly continuing professional education programs.
Gary has made numerous public speaking presentations for statewide and regional organizations as well as smaller public speaking engagements on various business and tax topics.
Gary was born and raised in Nebraska and is still an avid Cornhusker fan and enjoys involvement in family and church activities, golf, and spectator sports.